Jenkins: Manage Plugins

---
bogotobogo.com site search:
---
Manage Plugins
Among the plugins that are available for Jenkins, in this chapter, we're going to install a plugin that keeps track of the disk space used by different builds and jobs. To get started, we need to go to 'Manage Jenkins' again, and click on 'Manage Plugins':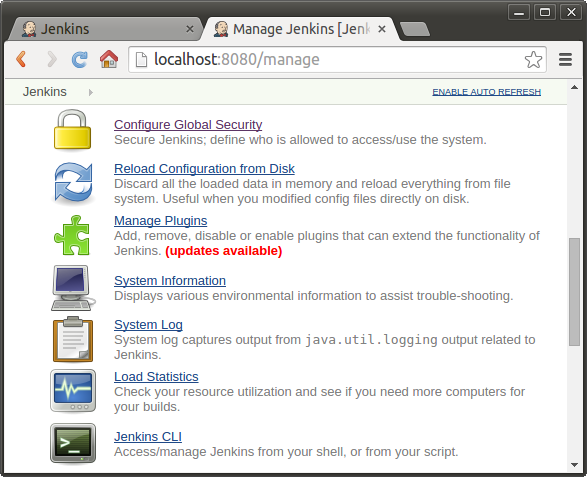 Look for the 'Disk Usage Plugin' (we may want to use Filter search to find this), select it, and then click on the 'Install without the restart' button at the bottom of our screen: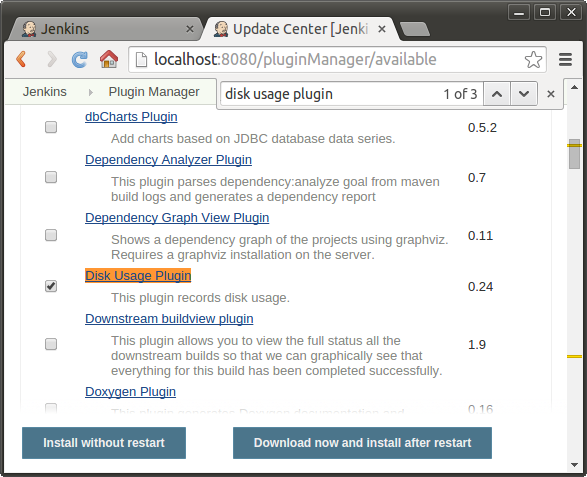 Just wait until the plugin has been installed and it's ready for use.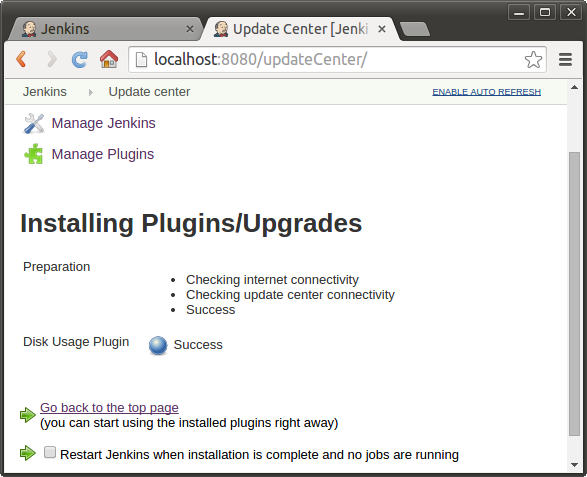 While this is the most simplest plugin with no settings, there are other plugins, such as the SSH plugin, that require rather complicated configuration after installing before we can use.