ELK - Samples of ELK architecture
---
bogotobogo.com site search:
---
Elastic Search, Logstash, Kibana
Samples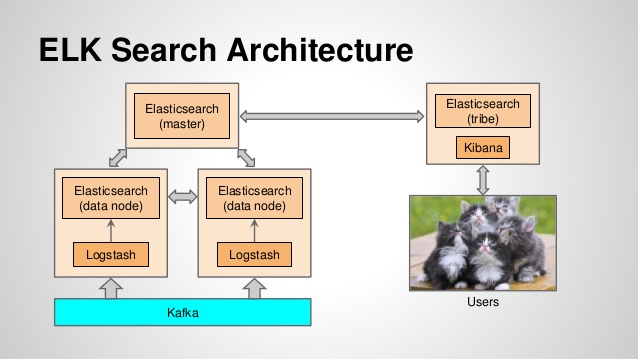 It uses dedicated master node and client node (tribe). The master node does not take any data, so it makes the system more stable. The Kibana talks to the client node which can be constructed by setting node.master and node.data to false. Client is designed to act as a load balancer that helps route indexing and search requests, and because it does not hold index data but that handle incoming requests made by client applications to the appropriate data node.
The Kafka can is used for data transport and queuing. Note that it also can be used as a short term storage when a node goes down.
We can put the ELK cluster into each data center and then another client node aggregates all: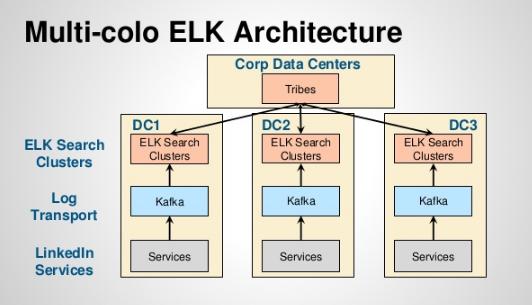 We can use Redis instead of Kafka: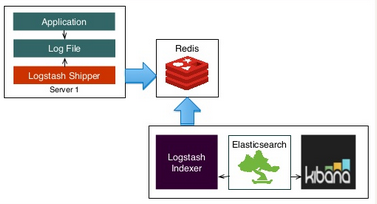 The tutorial is available: ELK : Elasticsearch with Redis broker and Logstash Shipper and Indexer
One of the ways of scaling up the architecture: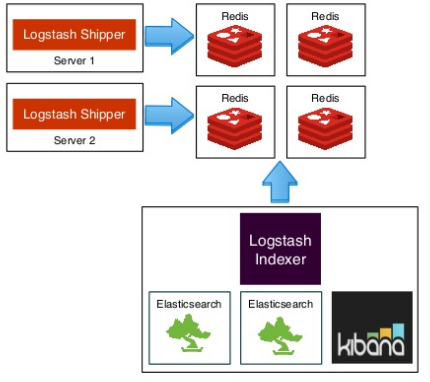 Kafka vs Redis
Redis' in-memory database is an almost perfect fit for use-cases where short-lived messages and persistence are not required even though Redis can be persistent by dumping the dataset into a disk if necessary.
On other hand, Kafka is a high throughput distributed queue which is built for storing large amount of data for longer periods of time. Since it uses a disk for its storage therefore might slow to load. However, thanks to the disk storage capacity, it can store a large amount of data for a longer retention period.
In short, when dealing with real-time messages processing with a minimal latency, we may want to try Redis. However, in case messages are large and data should be reused, Kafka should be our choice.
Elastic Search, Logstash, Kibana