Qt5 Tutorial Layouts - 2018
---
bogotobogo.com site search:
---
Layouts
In this tutorial, we will learn Layouts of Qt. We will use Designer rather than doing it programmatically.
File->New File or Project...
Applications->Qt Gui Application->Choose...
We will work with QDialog.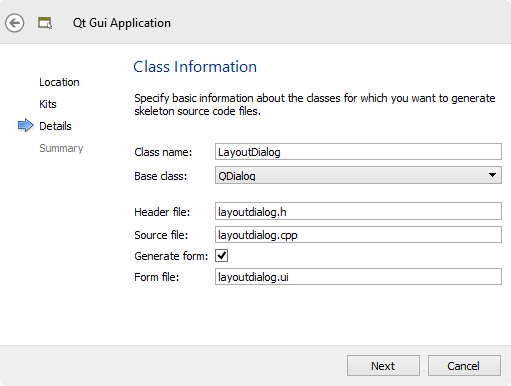 After placing Label, TextEdit, Spacer, and two PushButtons, we want use Horizontal Layout for the items in the bottom of the dialog.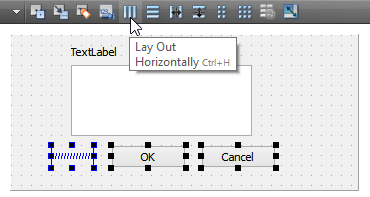 Then, we need to arrange all the widget vertically: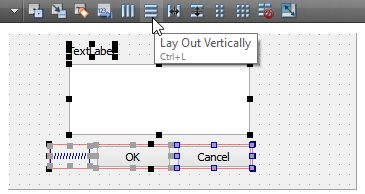 Run the code: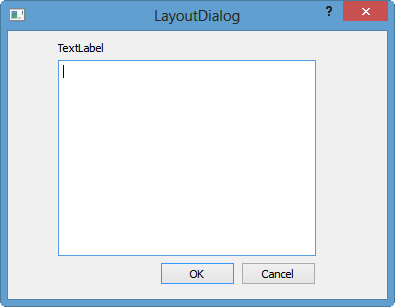 Note that we can do set layouts by typing the code directly.




Buddies and Tab Order
What's buddies?
It is a way of linking widgets in terms of input controls. For example, in our case, if our label TextLabel can transfer focus to TextEdit if the Buddies has been setup between them.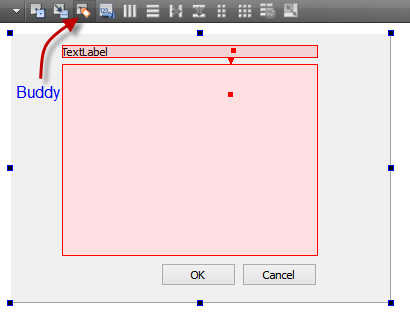 We can also set or change Tab Orders.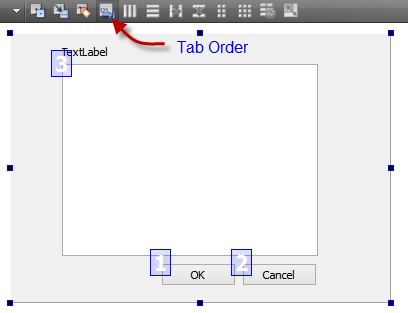 Ph.D. / Golden Gate Ave, San Francisco / Seoul National Univ / Carnegie Mellon / UC Berkeley / DevOps / Deep Learning / Visualization