Qt5 Tutorial QActions and Icon Resources - 2018
---
bogotobogo.com site search:
---
QActions
In this tutorial, we will learn more about MainWindow's Toolbar and Menubar as well as resources for icons. We'll link those icons with the menu items. The icons used in this example are here.
So, this section is the continuation from MainWindow and Action and Resource Files (.qrc).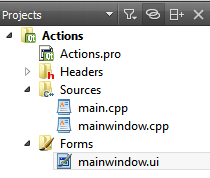 Whenever we add an item to the menu, Qt automatically sync with Action Editor. As we can see from the picture below, all the added items appear in the Action Editor: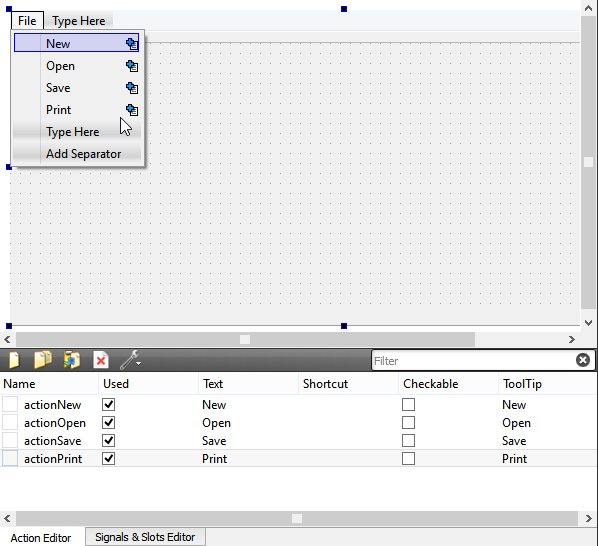 We can open a dialog to edit Actions either by right mouse click or double click on the Action in Action Editor: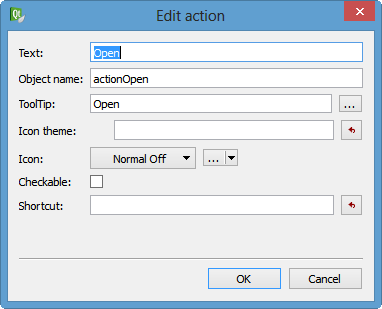 We'll be back to this Action items later in this section.
Now, we need to make resources:
Right click on the Project->Add New...->Qt->Qt Resource File.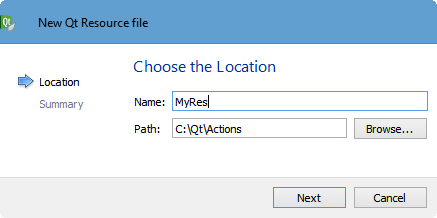 Type in the name (MyRes)->Next->Finish.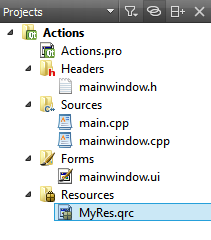 Double click MyRes.qrc->Add->Add Prefix
We'll use "/images" as a prefix.
Add->Add Files: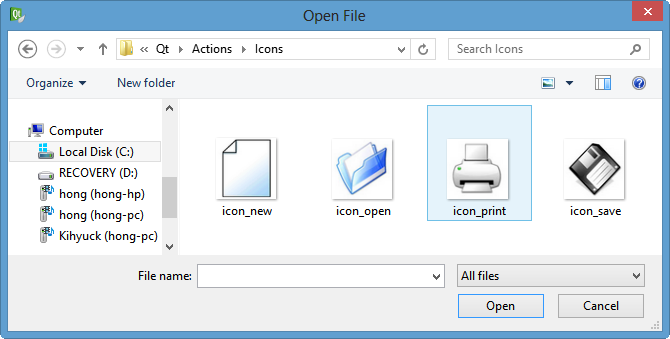 After adding all the icons, they will show up in the list of resources:

Save all resources by right click on MyRes.qrc* in the Open Documents pane which is at the lower left corner of the Designer.
Open the "Edit action" dialog by right click on the actionNew item in the Action Editor.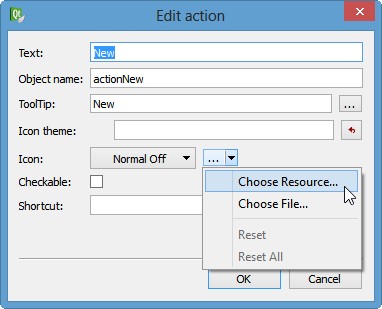 Then put the proper icon for the "New" menu:

After repeating the selection for all icons, each actions will have its own icon: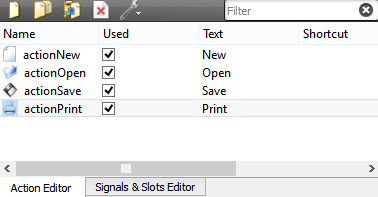 Now, let's drag each action items and drop onto the tool bar area: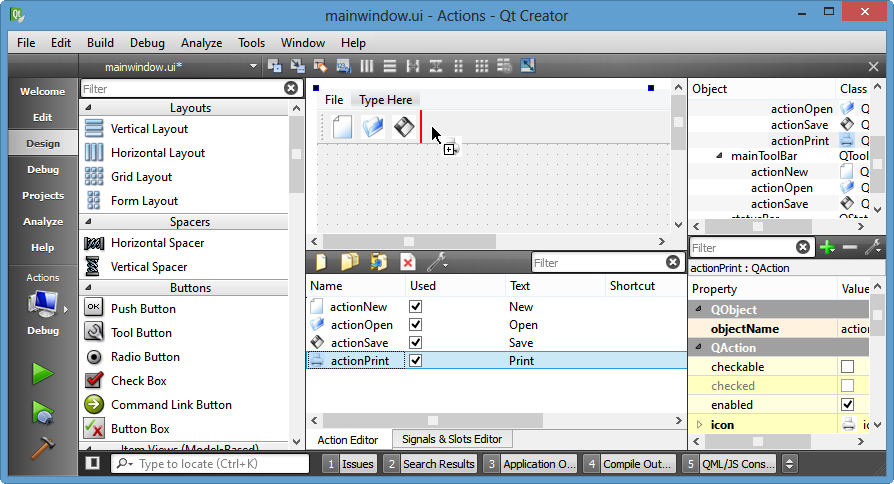 Let's check everything is fine. If we run the application: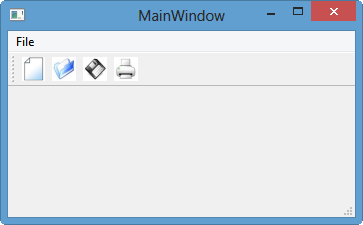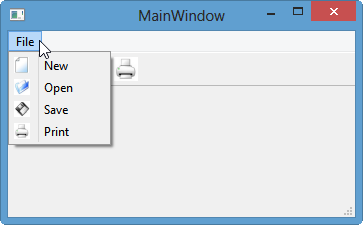 OK, looks great!
QActions - Slots
Those menus we created looks great, however, they do nothing when we click them.
So, let put handle the signals triggered by the menu items.
Right click on action in the Action Editor: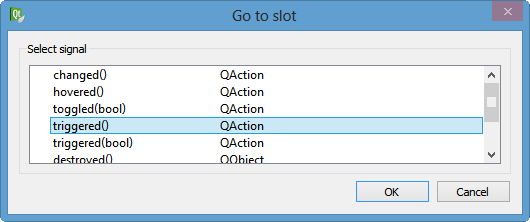 Then, we need to add some lines of code into the mainwindow.cpp:

void MainWindow::on_actionSave_triggered()
{
    QMessageBox msgBox;
    msgBox.setText("save action");
    msgBox.exec();
}

So, when we click "Save", we get the following message: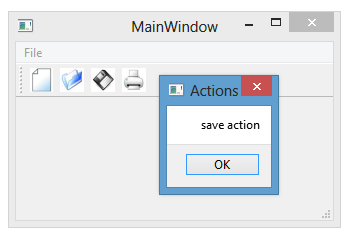 Ph.D. / Golden Gate Ave, San Francisco / Seoul National Univ / Carnegie Mellon / UC Berkeley / DevOps / Deep Learning / Visualization