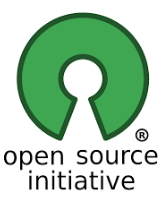 ---
bogotobogo.com site search:
bogotobogo.com site search:
---
First page on Google Search
The rank is based on the output with 1 or 2 keywords
The pages listed in the table all appear on the 1st page of google search.
So, the rank 4 means the page may show up as the 4th item of the first page.

Category
Rank
Search Keyword(s)
Page
C++
1
C++/downcast
Upcasting and Downcasting
1
C++/keyword
C++ Keywords
2, 3
C++/runnable
C++ class for PThread, C++ class for Win32
3
cmake tutorial
make & CMake
4
C11/multithread
C++11 Multithread
4
boost/tutorials
Boost
4
win32/multithread
C++ thread for Win32
4
multithread/terminology
Multithread programming ternminology
4
return/object
Object Returning
5
C++/bit
Bit Manipulation
5
C++/bucketsort
Bucketsort
5
auto_ptr/example
auto_ptr
5
C++/server-client
Server-client
5
C++/forms
UI Application using Visual Studio
6
C++/linkedlist
Linked List
6
C++/functor
Functors (Function Objects)
6
C++/closest pair
Closest pair of points
6
C++/pthread
PThread
7
C++/binarytree
Binary Tree
7
C++/value/reference
Value vs Reference
8
C++/embedded
Embedded Systems Programming
8
C++/static
Static Variables and Static Class Members
8
stack unwinding
Stack unwinding
9
C++/Bellman-Ford
Bellman-Ford shortest path alogrithm
9
Dynamic cast
Dynamic_cast
9
gtest example
Google Test (gtest)
10
private inheritance
Private Inheritance
10
Friend Functions
Friend Functions and Friend Classes
Python
1
python/chat
Python Tutorial: Network Programming II - Chat Server
2
nltk/tfidf
NLTK (Natural Language Toolkit) tf-idf with scikit-learn
2
python/subprocess or subprocess/example
Subprocesses module
2
python/spanning/tree
Prim's spanning tree algorithm
2
pickle/tutorial
Serialization with pickle and json
2
python/map
Map, filter, and reduce
2
python/Dijkstra
Dijkstra's shortest path algorithm
3
python/Traversing
Traversing directories recursively
4
python/interview
Interview Questions
4
python/static/method
class method vs static method
4
python/graph
Graph Data Structure
4
fabric/tutorial
Fabric
4
python/hash/table
Hashing (Hash Tables and hashlib)
5
pymongo/tutorial
MongoDB with PyMngo I
5
python/lock
Multithreading : Lock objects - acquire() and release()
5
dict/comprehension
Python Dictionary Comprehension
5
python/thread/join
Multithreading - Daemon threads & join method
6
python/yield
Generators
6
python/event
Multithreading - Event Objects between Threads
6
python/network
Python Network Programming - Server / Client
6
python/generator
Generators
6
__name__/__main__
if __name__ == '__main__':
7
python/lambda
Lambda functions
7
nested/list comprehension
List Comprehension
7
python/interview questions
Interview Questions
7
python/yield
Python Tutorial: yield keyword & generator
7
python/timer
Python Multithreading Tutorial: Timer Object
8
python/iterators
Iterators
8
pymongo
MongoDB with PyMongo - Installation
8
python/web services
Python HTTP Web Services - urllib, httplib2
9
python/popen
Subprocess Module
9
python/ssh
ssh remote run of a local file
9
python/graph
Graph Data Structure
9
python/fft
Signal Processing with NumPy - Fourier Transform : FFT & DFT
10
python/queue
Priority Queue & heapq
10
python/argparse
argparse
Qt
2
QItemDelegate
ModelView with QTableView and QItemDelegate
3
QHttpDownload
QHttpDownload
3
QMutex
QMutex
3
Qt5/FFmpeg
FFmpeg Converter using QProcess
4
QtXML
QtXML
4
QUdpSocket
QUdpSocket
4
QHash
QHash
4 & 5
QTcpServer
QTcpServer, Multithreaded QTcpServer
5
Q5/Visual Studio
Qt5 Visual Studio 2013 add-in
5
QWebView
Webkit
5
Qt5/OpenGL
OpenGL with QGLWidget
5
Qt/Socket
Client Server using Qt
8
QtConcurrent
QtConcurrent
8
QVariant
QVariant
9
QPainter
QPainter transformations
Android 4
1
android4/menus
Menus
2
android 4/hello world
Hello World
3
android 4/hello world
Back to Hello World
3
spinner/gridview
Listview, Spinner, and GridView
6
activity/testing
Activity Testing
8
android/JUnit
Android JUnit Test
10
android/Tabwidget
Tabwidgets
PHP5 & MySQL
2
php5/session
Cookies and Sessions
5
php5/tutorial
PHP Tutorial Home
6
php/dynamic content
Creating dynamic content
Big Data / Hadoop
3
hadoop/ubuntu14
Hadoop 2.4 Installing on Ubuntu 14.04 (Single-node cluster) - 2014
4
Spark/VM
Spark 1.2 using VirtualBox and QuickStart VM
4
Mapreduce/Eclipse
Creating Wordcount Java Project with Eclipse Part 2
5
Kafka/Zookeeper
A single node and a multiple broker cluster
6
Kafka/Zookeeper
A single node and a single broker cluster
7
Hadoop/PySpark
Apache Spark 1.3 with PySpark (Spark Python API) Shell
9
cdh5/install
CDH5 Install on four EC2 instances (1 Name node and 3 Datanodes) using Cloudera Manager 5
9
cloudera/quickstart
CDH 5.3 Hadoop cluster using VirtualBox and QuickStart VM
10
HBase/Hue
Creating HBase table with HBase shell and Hue
Algorithms and Data Structure
3
OpenCV/Noise Reduction or OpenCV/denoise
Image Noise Reduction : Non-local Means Denoising Algorithm
9
uniform/distribution/sphere
Uniform Distribution of Points on the Surface of a Sphere
Linux
3
processes/signals
Linux processes and signals
Tutorial Git/GitHub
6
sourcetree/tutorial
Source Tree III (Git Workflow)
8
sourcetree/tutorial
Source Tree I (commit & push)
Django
2
django/image uploading
Django - Image file upload example
8
django/helloworld
Django - Hello World!
8
django/signup/facebook
Django - Python social auth, Facebook, Twitter, and Google Auth
Angular/ NodeJS / MEAN stack
4
ng-disabled
ng-show, ng-hide, and ng-disabled
7
mean/authentication
MEAN stack - Authentication with Passport
8
ng-click
ng-click
9
angularjs/routing
AngularJS Tutorial: Routing I
10
angularjs/factory/example
Creating a new service using Factory
Ruby 2 / Rails 4
8
rails/blog/tutorial
Scaffold: A quickest way of building a blog with posts and comments
Matlab
5
Matlab/Video Processing
Video Processing
8
Matlab/Image Processing
Digital Image Processing I
8
Matlab/Audio
Manipulating Audio I
9
Matlab/dft
Discrete Fourier Transform (DFT)
Embedded Programming
3
port-mapped/io
Memory-mapped io vs port-mapped isolated io
8
C++/embedded
Embedded Systems Programming
9
interrupt/latency
Interrupt, Interrupt latency, and IRQ
Design Patterns
4
C++/Design Patterns
Design Patterns - Introduction
Java
3
Eclipse/JNI
Eclipse/JNI
8
Java/Tcp Server
Java Tutorial: TCP Socket Server/Client
8
Spring boot / Tomcat
Spring Boot : Deploying a War file to Tomcat 8
Visual Basic
10
Visual Basic/SQL
Visual Basic / SQL introduction
DevOps
3
ELK/tutorial
ELK : Logstash, ElasticSearch, and Kibana 4
3
Memcached/Redis
Redis vs Memcached
4
Jenkins/Scheduling
Jenkins: Scheduling jobs
5
Docker/LAMP/Puppet
Installing LAMP with puppet on Docker
5
Puppet/AWS
Puppet with Amazon AWS II (ssh and install puppet)
7
Chef/ubuntu
Chef Server Installation on EC2 Ubuntu 14.04
7
Ansible/nginx/Docker
Ansible: Deploy Nginx to Docker
8
Puppet/EC2
Puppet with Amazon AWS I
8
Microservices/Docker/Ansible
Deploying Wordpress micro-services with Docker containers on Vagrant box via Ansible
9
Redis vs Memcached
Redis vs Memcached
10
DevOps/Docker
Dockerfiles : building Docker images automatically V - WORKDIR, ENV, ADD, and ENTRYPOINT
C# & .Net Framework 4
2
C# 4/tutorial
.Net Framework
5
C#/Concurrency
C# 4.0 Tutorial: Multi Threading III - Concurrency
8
C#/Networking
Networking I
8
.Net Framwork/tutorial
.Net Framework
10
csharp/events
Events
Video Streaming etc.
1
vlc/rtp
Live Streaming over RTP using VLC
1
n-screen
N-screen : connected devices
2
ffmpeg/speedup
FFmpeg video speed-up & slow down
2
ffmpeg/slideshow
FFmpeg basic slide show from images
2
vlc/live
Live Streaming using VLC
3
ffmpeg/cropdetect
FFmpeg cropdetect and ffplay
4
ffmpeg/webcam
FFmpeg Video Capture from Webcam
6
H265/mpeg-dash
MPEG Dynamic Adaptive Streaming over HTTP
7
ffmpeg/hls or ffmpeg/streaming
FFmpeg HTTP Live Streaming
8
ffmpeg/fade-in
FFmpeg transitions : fade-in & fade-out
OpenCV
1
OpenCV3/Python
Python Tutorial - OpenCV 3 with Python
3
OpenCV/Noise Reduction or OpenCV/denoise
Image Noise Reduction : Non-local Means Denoising Algorithm
4
OpenCV/FFT
Image Fourier Transform - OpenCV FFT & DFT
6
OpenCV/Thresholding
Image Thresholding & Segmentation
6
OpenCV/Mean shift
Mean Shift Tracking
8
OpenCV/Watershed
Watershed Algorithm : Marker-based Segmentation I
9
OpenCV/Laplacian
Image Edge Detection : Sobel and Laplacian
9
OpenCV/Grabcut
Image Segmentation by Foreground Extraction using GrabCut Algorithm based on Graph Cuts
9
OpenCV/knn
Machine Learning k-nearest neighbors (k-NN) algorithm
10
OpenCV/Gaussian
Filters - Average and Gaussian Blur
10
OpenCV/Inpainting
Image Reconstruction : Inpainting ((Interpolation) - Fast Marching Method
Sponsor Open Source development activities and free contents for everyone.
Thank you.
- K Hong
Custom Search
Custom Search