Jenkins: Build Pipeline & Dependency Graph Plugins

---
bogotobogo.com site search:
---
Jenkins
Installing Build Pipeline Plugin
The "Manage Jenkins" page has a "Manage Plugins" link on it, which takes us a list of all the available plugins for our Jenkins installation.
To install the build pipeline plugin, simply put a tick in the checkbox next to "build pipeline plugin"

and click either one of the following buttons which are located in the plugin page.

Once installed, we should see the following in the Installed Plugins page under Plugin Manager:

Creating a Pipeline
To create a pipeline in Jenkins, we need to create the build jobs. Each pipeline section represents one build job. Then, we have to then tell each build job about the downstream build which is must trigger, using the build other projects option.
Creating a Pipeline View
The Build Pipeline plugin does not have any global configuration options, instead it adds additional functionality to the views available within Jenkins. If no view has been created, then our system will be using the default "All" view. This view is read only. So, in order to get started with this plugin, we first need to create a view.
Jenkins has one built in view type, List View:



From Jenkins instance's root page, there is a tab called "+" at the end of all the tabs. Click on that tab to create a new view.
Give the view a name, and select the type of view we want to create.
View types are an extension point that other plugins can contribute.



We now have a new pipeline! The next thing to do is kick it off and see it in action: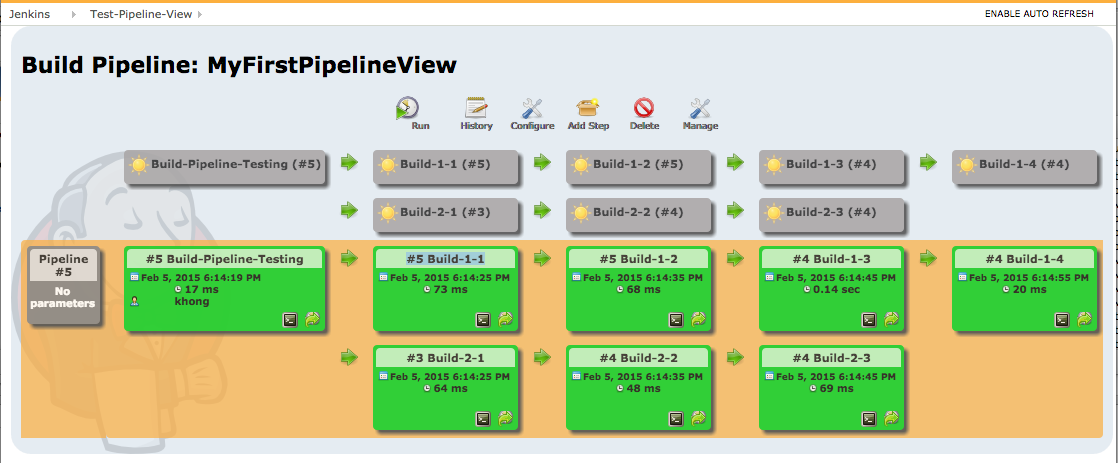 buildgraph-view plugin
This plugin visualize builds relations as a graph.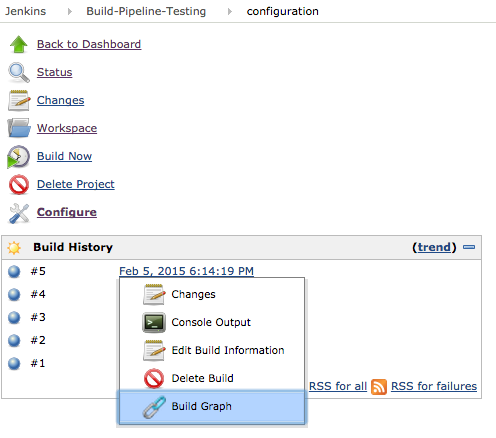 Dependency Graph Viewer Plugin
Dependency Graph Viewer Plugin shows a dependency graph of the projects. It uses dot (from graphviz) for drawing.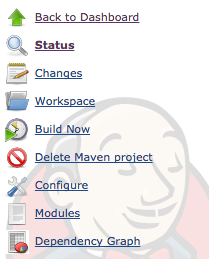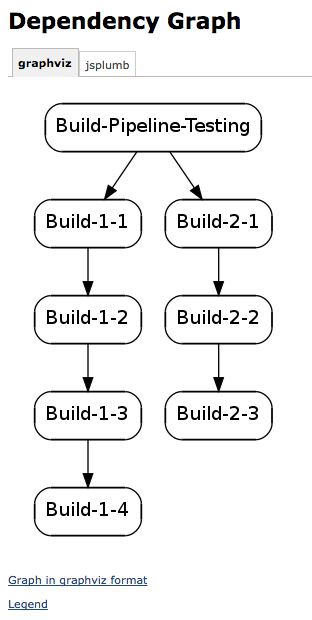 Ph.D. / Golden Gate Ave, San Francisco / Seoul National Univ / Carnegie Mellon / UC Berkeley / DevOps / Deep Learning / Visualization