Configuration : Maven

---
bogotobogo.com site search:
---
Jenkins_Configuration
Now that Jenkins is running, go to localhost:8080, we have the default Jenkins screen: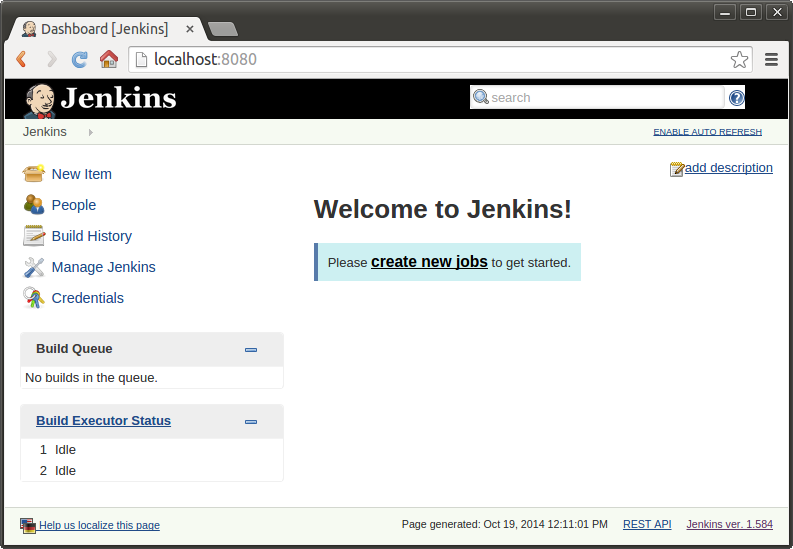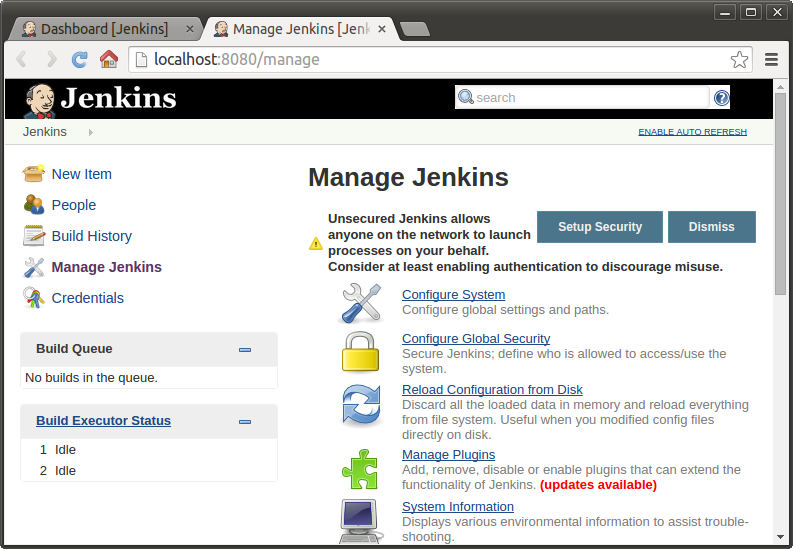 The Manage Jenkins page is the central one-stop-shop for all our Jenkins configuration. From this screen, we can configure our Jenkins server, install and upgrade plugins, keep track of system load, manage distributed build servers, and so on.
From here, we can configure everything from security configuration and build tools to email servers, version control systems and integration with third-party software. The screen contains a lot of information, but most of the fields contain sensible default values, so we can safely ignore them for now.
Security setup
Because the initial installation is insecure and everyone can access it, we need to fix it. First, go to Manage Jenkins (in the left menu), and then click Setup Security on the page loaded:
Then, enable the security which leads us to this URL:http://localhost:8080/configureSecurity.
Here are the step to follow:
Select "Jenkins's own user database" as the security realm.
Place a check mark next to "Allow users to sign up".
Select "Matrix-based security" as the authorization.
Give anonymous user the read access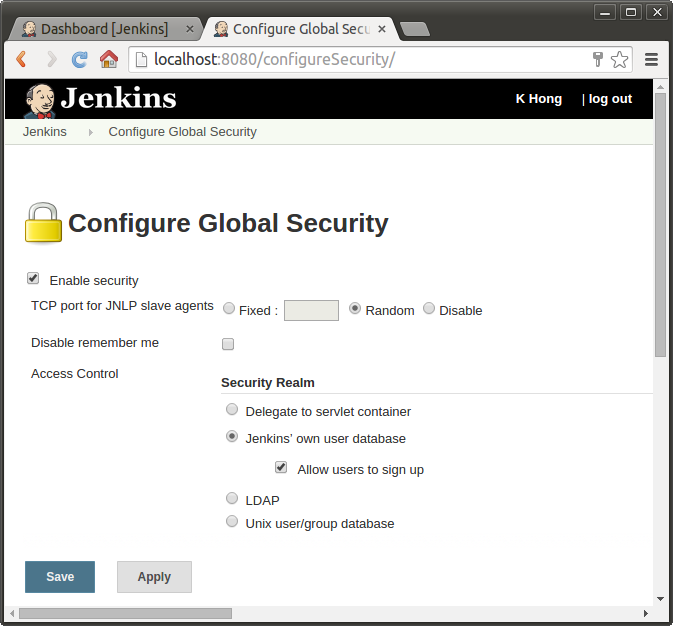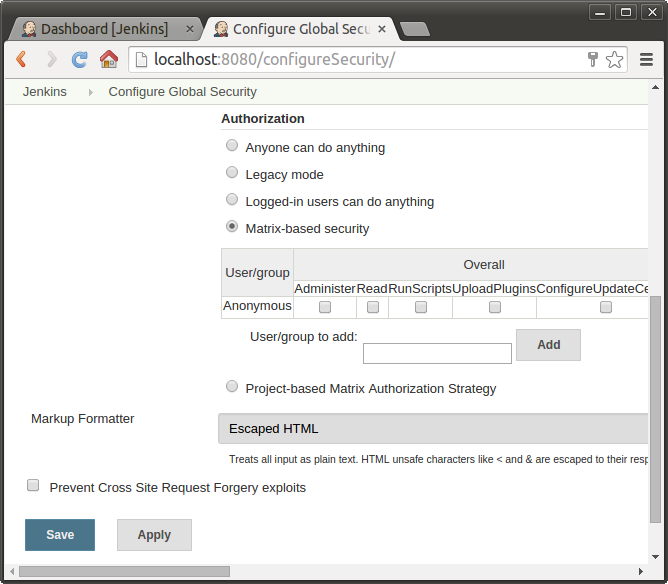 Click 'Save' at the bottom of the page.
At this point, we'll be taken back to the top page, and Jenkins is successfully secured.
After the page load, we'll see a login form, ignore that, go to localhost:8080 again instead. We'll see this sign up form (We may want to click "Create an account"):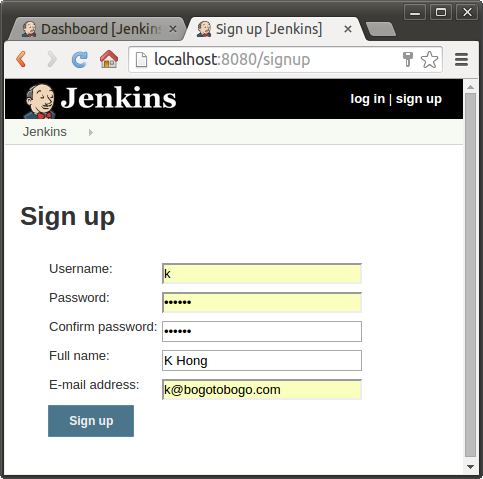 After the SignUp, we can come back to Security page and set permissions: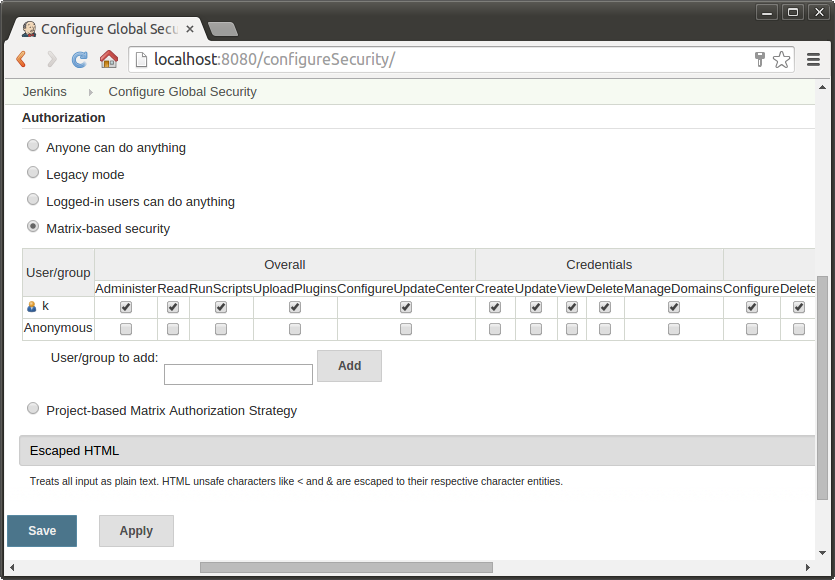 Adding Users
A new user can be added using Manage Users under Manage Jenkins:

Permissions can be set by Configure Global Security:

Ph.D. / Golden Gate Ave, San Francisco / Seoul National Univ / Carnegie Mellon / UC Berkeley / DevOps / Deep Learning / Visualization